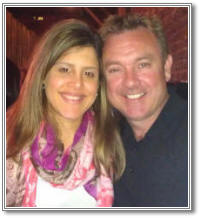 Benji & Irma Wilson
Owners
Benji has been in the real estate and construction industry for over 30 years. WPI's combined experience has allowed its customers to benefit from their year's of experience by making the process go smoother and making a very trying time as easy as possible.
Irma works in the WPI office, helping with the day to day operations of the business, such as human resources, accounting, etc.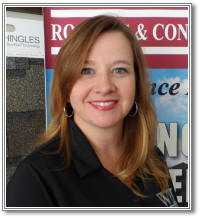 Melissa Black
Corporate Manager
Melissa is WPIís corporate manager. She juggles the needs of a full and busy office with an equally full and busy family. As a former self-employed store owner, Melissa enjoys the day-to-day managing, and the people she works with and for. WPIís customers motivate her in her work, and life only gets more interesting when she goes home to her husband and three sons, and their dogs, chickens, fish, and turtles. In her time off, Melissa and her family go camping and biking, and visit extended family.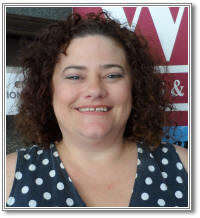 Peggy Clark
Marketing
Peggy brings 28 years of experience in sales marketing to WPI. Originally from a tiny town in Nebraska, Peggy was the youngest-ever to be made a finance and credit manager for Military Jewelry, Co.
She enjoys working with coworkers who are like family, and spending time with her own. She is also a fan of traveling, cats, and life, not necessarily in that order.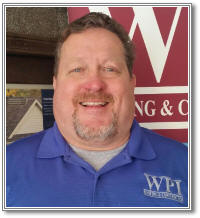 David Scogin
Field Rep
David is a WPI field rep. He holds a Masterís from UNA, and has a history in law enforcement and home building.
With two daughters, a stepson, and two foster daughters, he enjoys spending time with his family and being a parent.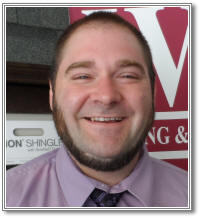 Dylan Scott
Marketing
Bio Coming Soon!!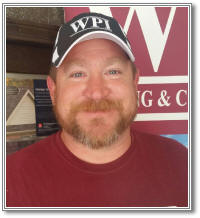 Wayne Staggs
Service Coordinator
Wayne serves as Service Coordinator at WPI. He has over 24 years experience working in the electrical field through union and private contractors. He is licensed and certified, has tested in low and high voltage maintenance and became a member of the AESBL in 2004, giving him certification for security installation and service.
Wayne enjoys working as Service Coordinator for WPI because of the opportunity it gives him to meet different people and customers. In his time off, he enjoys spending as much time as possible with his family and kids. He has been married for 22 years, has 4 children and a grandson. He also enjoys hunting and fishing.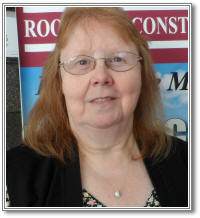 Sue Roberts
Building Supply
Sue works in the building supply office at WPI. With almost four decades of experience in the hardware business, the Sheffield native enjoys being around people and serving in the industry.

When she isnít working, she enjoys puzzles, old movies, grandkids, and her extended family.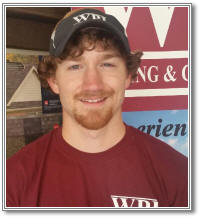 Jared Staggs
Service Facilitator
Jared serves as Service Facilitator for WPI. He grew up in Littleville, AL and graduated from Colbert Heights High School.
He enjoys being able to do multiple things and work in multiple environments though his position with WPI. He had a great teach over the years, WPI's Service Coordinator, Wayne Staggs.
In his spare time, he enjoys spending time with his wife and 7 month old son. He also enjoys riding four wheelers, playing games and sports.